Linguine Pasta
4 Packs (10oz ea) -
Sale price

$16.99

Regular price
Includes four 10 ounce packages of Linguine Pasta
Fewer Calories
USA GROWN & MADE
HIGH FIBER
9G OF PROTEIN
NON-GMO
Powered By GoodWheat™
It's easy to up your pasta game when you start with our pasta! Small-batch crafted and
Powered by GoodWheat™
, our fiber-rich pastas contain 9 grams of protein per serving and deliver crave-worthy taste and texture in all of your favorite creations. We're proud to bring you Three Farm Daughters pasta straight from the fields to your pantry.
Bring 4-6 quarts of water to a rapid boil
Add salt, if desired, then add pasta
Return to a rapid boil for 11-13 minutes or until "al dente," stirring occasionally.
Drain, serve & enjoy!
Ingredients: Durum Wheat Semolina
Allergens: Contains Wheat
This product is manufactured on equipment that processes products containing eggs.
Product Of The USA: Grown, Milled and Made in the U.S.A.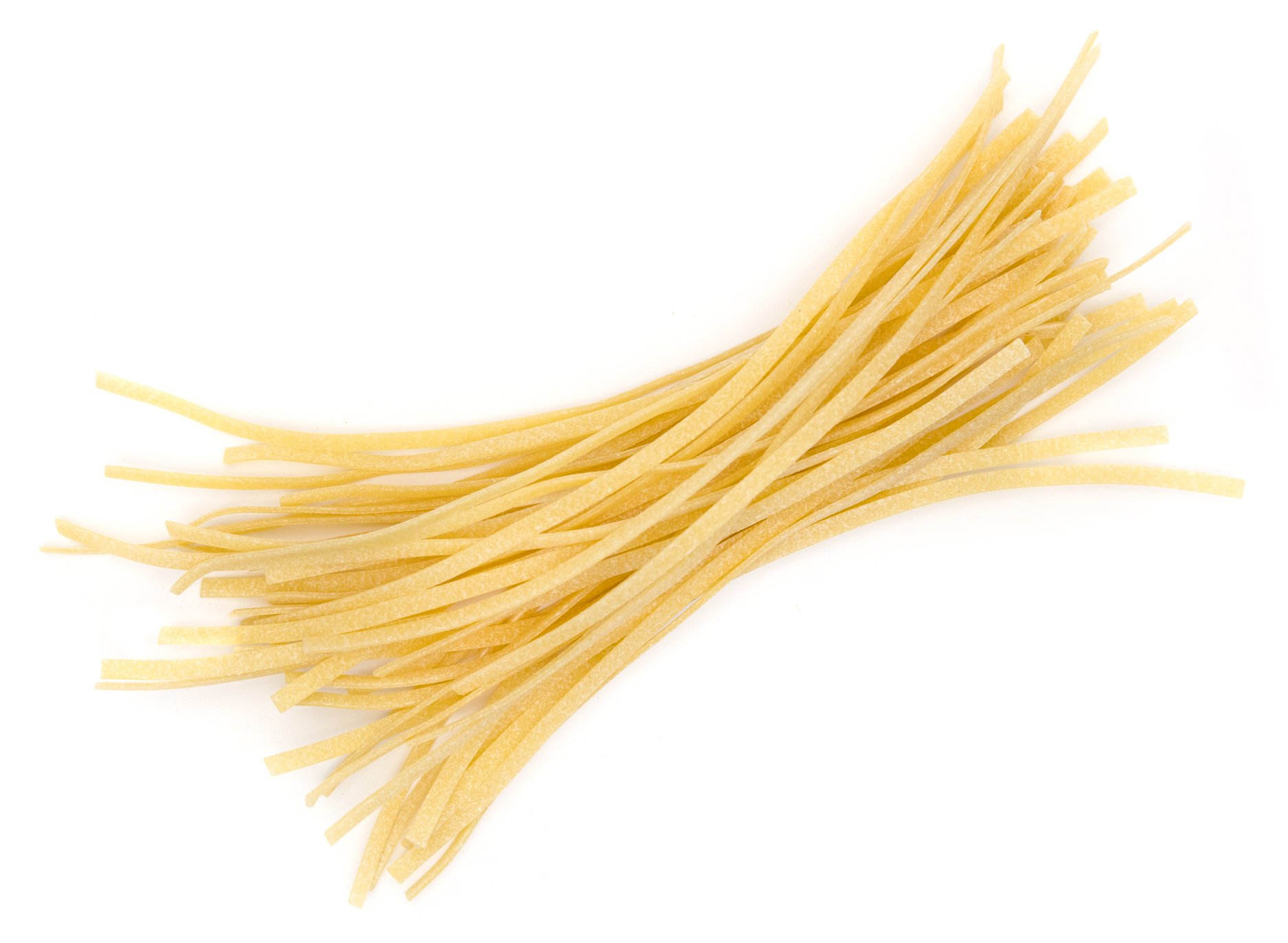 HIGHER IN FIBER
Kick empty calories to the curb with pastas made from our healthier special grain.
HIGHER IN PROTEIN
Each serving delivers a 9 gram punch of satisfying energy.
MAXIMUM YUM
Our pastas cook, taste and "bite" perfectly al dente because they're made with our nutrient-rich flour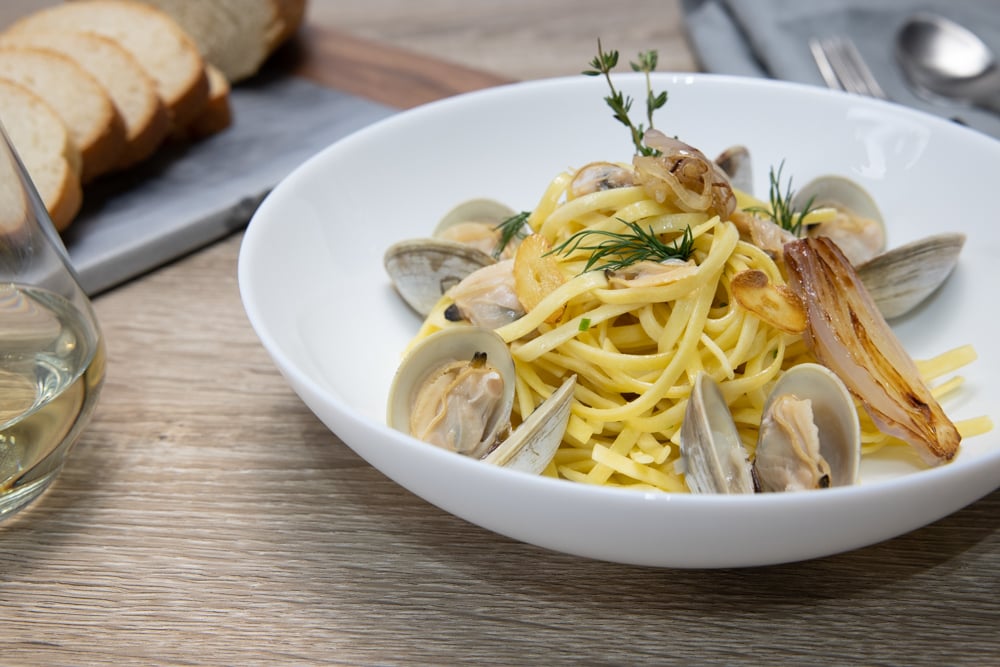 Perfect al dente pasta every time.
One of our favorite attributes of our pasta is that it is nearly impossible to overcook. As moms, we are often multitasking in everything we do. Knowing that a little extra cook time won't result in soggy pasta puts our dinner tasks at ease. No more soggy pasta. Always al dente.

Try in all of your favorite pasta recipes – Hot & cold!
Best Linguine pasta dishes
We love the fork-twirling of linguine. Perfect for lighter fare like linguine with fresh tomatoes and linguine with clams, this versatile slender pasta is also ideal for creating elegant and decadent dishes. Think linguine with shrimp scampi, linguine carbonara, and linguine with parmesan garlic butter sauce. Create new weeknight favorites with fun, fiber-filled linguine!
Best pasta I've made at home
This is such delicious pasta and the leftovers last for a long time without getting smooshy and gross. It was the perfect accompaniment to my homemade sauce!
Great linguine
I love your product. It is delicious and does not get mushy. To know the product is so high in fiber and packed with nutrients makes me love it even more!
Love!
I have a gluten sensitivity and these noodles do not upset my stomach. I am happy I decided to try this brand.
Hasta Pasta
It arrived so quickly that we were surprised. Needless to say we now have a favorite recipe that we use. And the noodles are packed with fiber and protein etc. We'll share the other bags w/our daughters and they'll be thrilled.
Linguine- AMAZING!
I purchased the four pack of linguine directly from the website. We shared some with a family friend (former chef), who loved it as well! The flavor was great, perfect texture, and retained it's consistency after refrigeration and reheating. I will definitely be trying more Three Farm Daughters products in the near future.